Our field of activities includes Conceptual/Feasibility studies, Front End Engineering Design (FEED), Detailed Engineering Design and Project Management Services for greenfield and brownfield facilities in the oil and gas industry, including:
Offshore Fixed and Floating facilities:
Production, wellhead, gathering, pumping, separation, compression platforms.
Floating Production Facilities (FPSO, FSO).
Subsea (deep water) facilities: pipelines and risers, PLEMs, suction piles, etc.
Off-loading Buoys.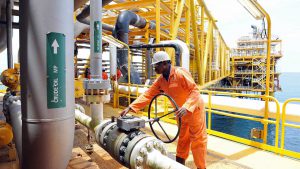 Onshore facilities
Upstream facilities, Wellhead, Gathering centers, Processing plant, Pipelines, etc.
Terminals, Depots, Storage facilities, Flow-lines.
Tanker loading and unloading facilities.
Refineries, Downstream plants.
Natural Gas Treatment plants.
Petrochemicals & Fertilizers.
Buildings & Facilities